How the matching system works:

1) After receiving a new patient alert email, physicians log in, the number of patients seeking treatment in range of the practice location will be displayed. Click "view patients".
2) Select patients that best fit your expertise and experience, by clicking on the "email" button
.
3) That will bring you to the last step, to send the email to the patient. Patients receive your email instructing them to call your office to further discuss the possibility of treatment. It is then up to the patient to contact you by phone. You may add to or change the outgoing message. Your email address is not given to the patient, or anyone else. Patients cannot email you through the matching system.
Get More help: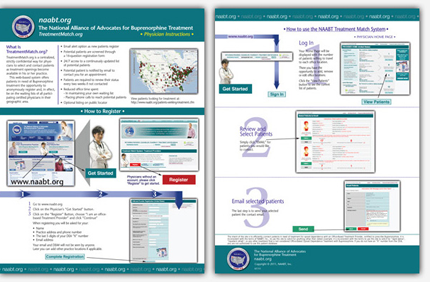 Instruction sheet (2 pages PDF)
How do I add an office location if I have more than one?

Other frequently asked questions FAQs
---
NOTE: Until more patients become aware of this program, some of you will find "0" patients within range of your practice. As the system becomes more popular this should change. If you selected "receive alert emails" when you registered, you will receive an email alert when a new patient in range of your practice registers. This option can be turned off when traffic increases.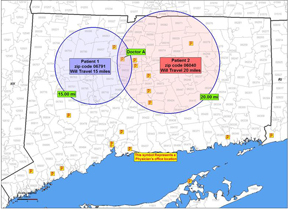 ---
Buprenorphine related literature
---
Terms: The intent of this site is to efficiently connect patients in need of treatment for opioid dependence with an Office-based Treatment Provider, certified to prescribe buprenorphine. It is in violation of the terms to use this site to solicit for anything other than stated above. Example: it is inconsistent with the terms to use this site to solicit for "Rapid detox", "inpatient rehab", or any other treatment that is not considered Office-based Opioid Dependence Treatment with buprenorphine. If you do not have an "X" number from the DEA you are not authorized to use this patient database. See terms of use for more information.
If you are having problems please contact us at MakeContact@naabt.org for assistance