I am Keith from around Pittsburgh, PA. Well let's see, my first ever opiate was a small line of crushed Percocet®, it wasn't enough to make me high but I had a feeling. Later that year I stole a whole bottle from my grandpa and snorted all of them in 4 days. That was my beginning.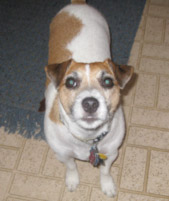 More on down the road, my friend's dad had a lot of problems pain-wise. He was prescribed tons of Vicodin® ES but never took it. So I started hanging out with that friend and stole his dad's Vicodin and Lortabs®. I became addicted very fast and also drank and smoked pot. I figured out a way to pop out my shoulder and keep it out. I used this to go to many Emergency Rooms and obtain high doses of opiates for pain and sedation to put my arm back in. To this day, I still regret doing that. That was the beginning of complete demoralization for me.
After my first shoulder surgery in 2003, I recovered from that well with a bottle of 10mg Percocet. I bribed the doctor as much as I could to get more. He wouldn't budge, so naturally I went to another doctor. The next doctor I went to wanted to do surgery right away. I let him, so later that year I had shoulder operation number two. I recovered from that well with OxyContin® 20mg and Oxy IR 5mg for a month. I bribed this doctor, and he sent me to a pain clinic. That was the beginning of the end, lol.
I lasted one or two months at that pain clinic. I was called in for a pill count and couldn't produce, so I got booted. Now with nothing to do for pills I begin hitting up ERs all the time. Probably 4 times a week I'd go to one of the 13 ERs around here.
Before all of this, I had started studying emergency medicine and got to know all the ER doctors around the area. So I used that to the best of my ability. Although after a few years, they caught on. But I was still able to get a few hours supply of pills upon leaving.
I have been through a lot because of my addiction. Of course I stole from people, lied and cheated and did whatever I could not to be sick. I robbed one lady that was friends with my aunts and took, altogether, 3,000 pills of OxyContin, oxycodone, Vicodin, Lortab, Percocet, Tylox®, some benzos and other meds. She was a pain patient and had a bad condition. I still thank God today that I never got a felony charge for that.
In 2004 I had my third and final surgery on my shoulder. Because no doctor in the Pittsburgh area would touch me, I had it done at the Cleveland Clinic. I became a pain patient there, but was unable to get narcotics for some reason, so I continued going to several ERs to support my addiction. I had gotten 2 DUIs and was on probation. So in 2005 I start taking tramadol and buying it offline, I was still taking everything else on top of the tramadol.
When I tried quitting opiates in 2005, my family doctor prescribed Subutex®. The dose he gave me wasn't enough and I relapsed. Plus, I did not want to quit then. He tried Suboxone® next and when I was caught at an ER later that week he dropped me as a patient.
In August 2006 I had a grand mal seizure and got admitted to the hospital. I went through withdrawals and went straight to a rehab where I started bupe. I knew right there, after letting that pill dissolve, I was going to be on this for a while. After three days at the rehab, they tried to wean me down, so I left. I got my own bupe doctor, and I have been addiction-free ever since. Bupe is a great medication if you are ready to put your addiction into remission. I have been to a total of seven rehabs, my story isn't very detailed of that, but I had tried to quit several times and was unsuccessful.
I would say if you are addicted to opiates to please give bupe a try – if you have tired every other way and failed first. Bupe isn't for everyone but it works wonders for me, along with working 12-step programs actively. I have happiness in my heart that is there and is not just there for a few hours like when misusing my DOC. I enjoy life today. I'm happy and free. Bupe and working a recovery program has saved this hopeless person's life. Thanks.